FREE Neato Botvac D4 Diagnostics / Repair Estimate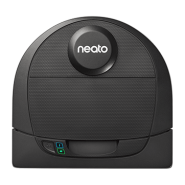 Description
Is your Neato out of warranty? Is your Neato Botvac D4 Connected in need of repair? Start with our FREE no obligation diagnostics and repair estimate service.
How it works:
Step 1:
Place a order for the diagnostics and ship your Neato Botvac D4 Connected to our service center. We can send you a box and/or prepaid UPS shipping label to make things as easy as possible!
Step 2:
Our technicians perform a series of tests to pin-point the problem and then will provide you a detailed repair quote.
Step 3:
You authorize the repair: We will repair and fully test your Neato before shipping it back to you.
or
You decline the repair: We will ship back your Neato Botvac D4 Connected for a only a shipping charge. We are also happy to recycle your Neato Botvac D4 for you at no additional charge.
---
Warranty
All repairs are backed by our exclusive 200 day warranty. We offer the best warranty of any Neato Robotics repair center!
---
Terms
Customer is responsible for shipping costs each way in all cases.
Repair estimates normally take approximately 7-15 days depending on backlog at the time of receipt.
Free diagnostics are available for private non-commercial purposes only. Diagnostic services for commercial use (e.g third party repair centers and shops) are available for a fee which can be applied towards the costs of repairs performed by us. Please contact us for more information.
---